Greetings Alta Labs fans!
I have more great news! Today we deployed site manager in the WebUI! You can access it by browsing to the site drop down menu and scrolling down a bit.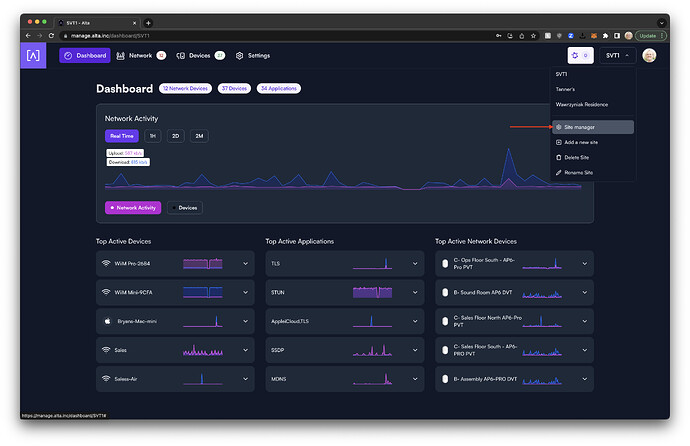 The site manager was designed to give you the ability to quickly see all the sites you manage, receive a quick visual representation of devices that are connected, not connected or in need of a firmware update. We have also given you the ability to sort highest to lowest on devices connected/disconnected, as well as devices that need an update. Finally, you can duplicate a site for easy multi-site deployment, or even delete a site if you need.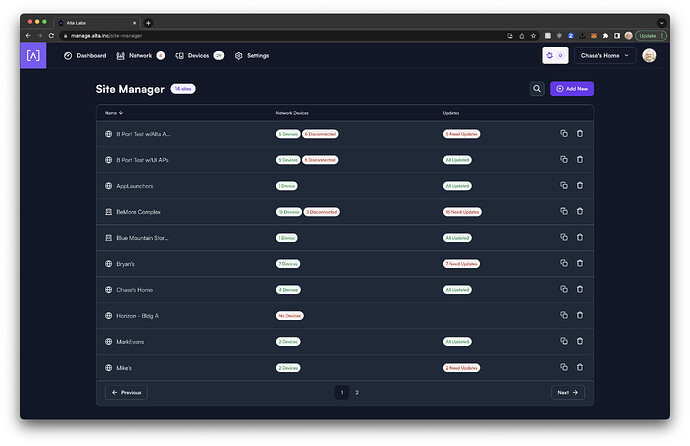 Please take it for a test drive and let us know what you think. If there is more data you would like to see, or if you would like to see something laid out a bit differently, please let us know here.
Thanks, all!