I was trying to change the LED color of my access point but wasn't able to do this in the portal. There is no save button on this page.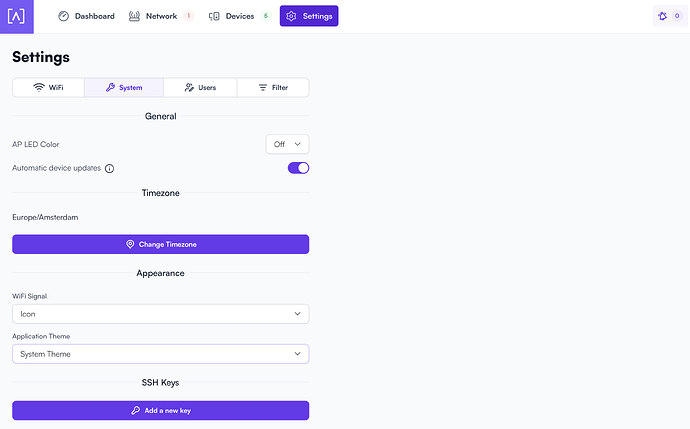 It is not possible to adjust a setting on this page using the dropdown options. I tested this with Safari and Chrome.
My AP6 has firmware version 1.1f installed.