I was playing with my AP6 and Synology NAS en was setting up a Radius Server. This is quite easy with the package on the Synology NAS.
The first problem I have had was that if you change the radius secret to another value in the webinterface this is not applied after a save. I had to restart the AP and in my case I was able to unplug the ethernet cable. (feature request to restart through the interface).
The second problem is that the radius settings are not visable in the iOS app (version 1.1.0 (103)).
Settings in the interface: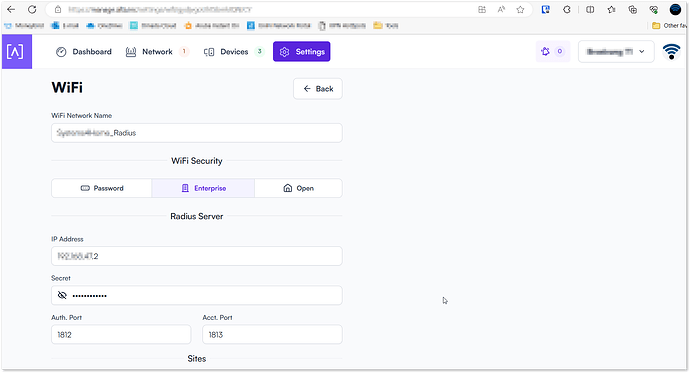 Settings in the iOS app: