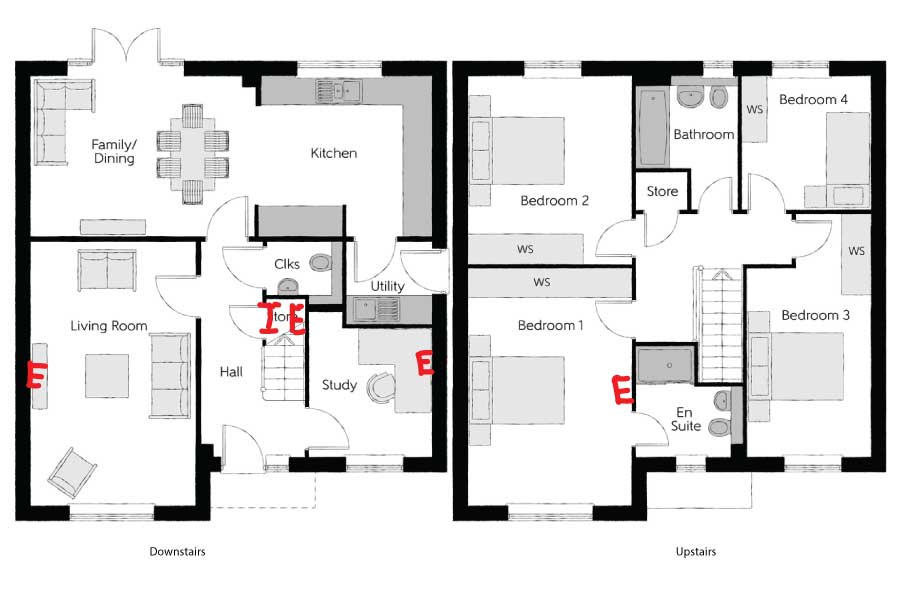 Ok so i'm new to this networking thing so bear with. The internet for the new house is coming into where the I/E is on the plan which is basically a cupboard under the stairs. The house has pre-installed ethernet ports (New build) two downstairs marked with an E, and one in the main bedroom.
Id probably get the 8 port switch and a AP-pro but if I was going to put it under the stairs is that a terrible placement for it? If I add another AP in the bedroom upstairs am I going to need to power it somehow or will the power come through the ethernet from the switch or would I need to power it too?
I cant be putting holes in the walls or ceilings for two years to not invalidate my new house warranty.
Thanks.