cant do a mass upgrade so 1 at a time upgrade weird upgrading had to upgrade twice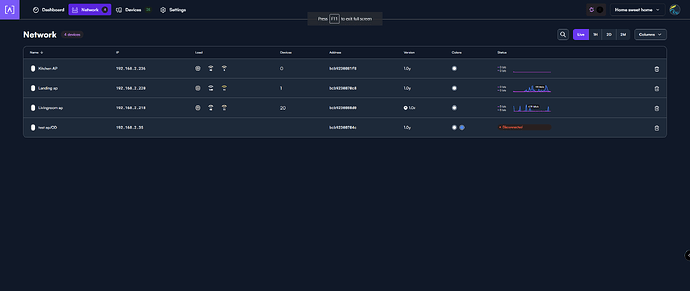 sucessfully upgraded now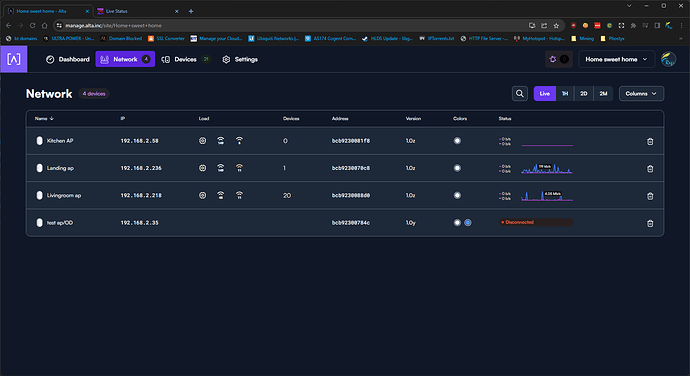 Hello @regchan! We have seen this happen when using multiple VLANS with WPA3 enabled. If WPA3 is enabled, try disabling it to see if the correct IP is addressed. If that doesn't work, could you give a little more insight on your settings so we can try to replicate the issue?
WPA3 not enabled at all im using multi password and Vlan tagging the ap is native on vid 1 no change there
but i think
I apologize, I misread your post. We saw the IP address problem with WPA3 affect client devices. Are you using DHCP on the APs?
yes DHCP was used but was supposed to remain the same no expiry time on
ip should not have changed that soon
Do you have an IP reservation set for that AP? With DHCP there is no guarantees that it will stay the same IP for extended periods of time unless you have set a reservation for that IP.
ok its just happened to another ap i did not change the ip but this should not happen if it has not disconnected this has not happened to my other aps and has happened when i upgraded to this formware its contastantly rolling ips my ther devices are running dhcp addresses and has not changed at all ive never had to static ip my old aps this can definately been this firmware thats changed and my dhcp ips are leased for 1 day or 86400 secs
yes i have Vlan tags too
so im going to have to static reservation the aps now then for some reason its losing the ip forcefully after a day now even tho my other devices are not this mist be a bug in firmware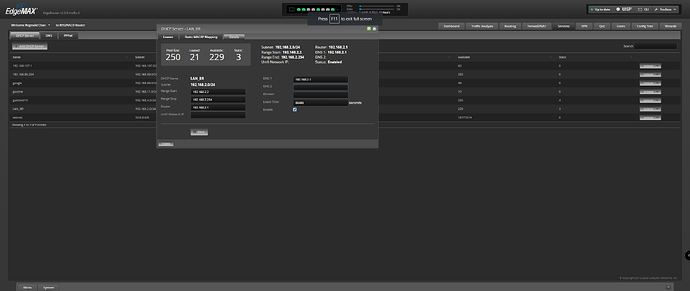 i have never had a device lose connectivity after a day the previous firmware 1.0Y it was stable was fine until i upgraded to 1.0z what changed theres no change log to read
somthing like this in a post This snippet was taken from ubiquiti releases page
Overview
The alta ap /pro
Bugfixes
list of bug and fixes
Additional information
also to note i was looking for alta aps on my dhcp pool it comes up as ALTA no pro as host name host name should be labled what you named it on the web gui
think my aps are restarting i just lost a call when it happened
This is something we will be working on soon, along with LLDP …