I have a segregated network with pfSense at the head-end; and 3x AP6's spread through the house (with a 4th one to service the back yard if I ever get my head out and run the cable). I just recently (like, within the last week) got my network hardware up to snuff enough to actually carry VLAN tags all the way to the clients, so I now have 5 networks based on the 192.168.2.0/23 "root" network. They are as follows:
Resident (2.4G + 5G) - 192.168.2.0/23; Unhindered
Guest (2.4G + 5G) - 192.168.10.0/24; Isolated: Internet and services on Resident net only
IoT (2.4G) - 192.168.50.0/24; Isolated: Internet only
Streaming (5G) - 192.168.12.0/24; Isolated: Internet only
Surveillance (2.4G) - 192.168.88.0/24; Isolated: Surveillance net only
FWIW, the IoT and Streaming networks have the same firewall rules; I just had to separate 2.4G and 5G because my smart plugs, etc. don't like the 5G band but are stupid enough to try connecting to it anyway.
All the devices connected to each VLAN network are connecting to what they should, so no problem there. Here's where it gets weird. A few devices on my "Streaming" network (Echo Dot, Fire Stick, etc.) are getting an IP address of 10.188.x.x instead of 192.168.12.x; and some of the IoT devices are getting 172.x.x.x instead of 192.168.50.x. If I browse to that IP's logical gateway (eg: 10.188.0.1 for the streaming devices), I get a page like this and the host header identifies as Alta.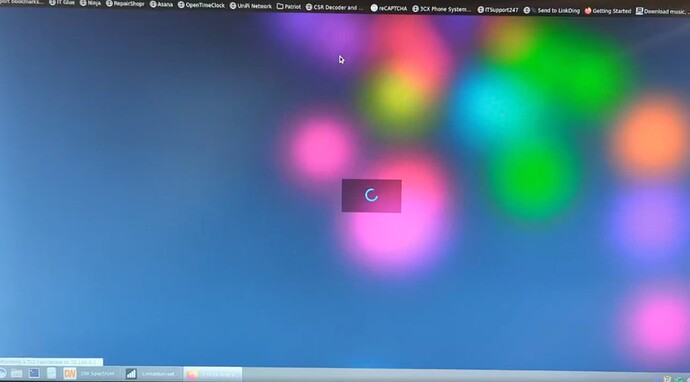 I thought maybe there was something wrong with my network, so I went in and made sure that the APs were not setup to hand out DHCP addresses. No avail. I thought "Well, it will connect to
whatever
flix, so I'm not gonna stress too much."
Then I got to work and ran into the same exact issue with completely different VLAN tags on a completely different ISP.
SHENANIGANS!!!
Anyone else run into anything similar? Did you resolve it?