Hi Folks,
I'm still investigating and perhaps its a fluke but all but one of my ALTA APs had zero devices connected to them and the one that was working is wayyyyyyyyyy in the back while the others are practically in party central.
I got a phone call roughly 7pm EST about this.
Anyone notice anything odd?
Any logs to look at specifically while this is fresh?
Unfortunately I had to turn the SSID's back on the Meraki's and Ubiquiti's for a quick solution in order to get users back online.
Screenshot before I started making changes in ALTA Dashboard: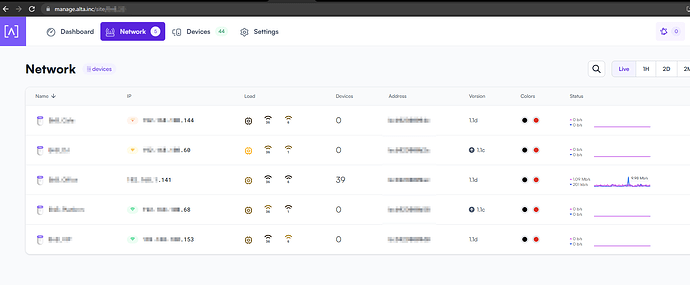 Thanks in advance for your help and time!