Our new Notifications Features have been pushed out to https://manage.alta.inc today!
Now you can monitor all of your Alta Labs networks without skipping a beat!
To opt-in to these notifications, go to the Settings->Users page within the portal, and check the desired boxes: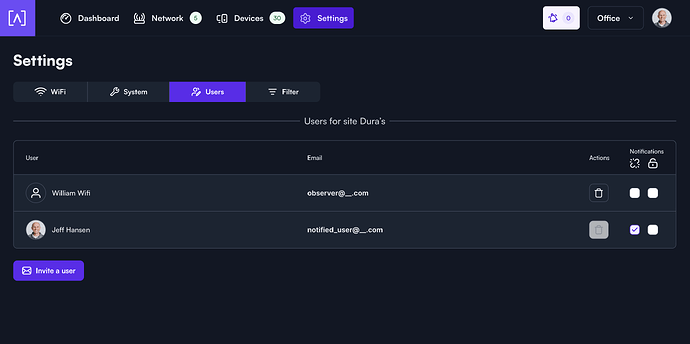 Network Device Disconnections: Get notified any time an Alta Labs Network Device goes offline
Network Access Requests: Get notified any time a user requests access to a WiFi network that is currently disabled due to the configured schedule

The one-click Network Access Approval links do not require login and can be done from the convenience of any device you can check your Email on! For more information on how to configure a schedule, please watch our YouTube video: https://www.youtube.com/watch?v=Tdvdv7K9Mvc
Please let us know if you have any questions about this exciting new feature.